ABOUT US
Bodyguard Tourism Services
Our Director – Jannie du Plooy hails from a Martial Arts background who went onto a freelance career as a Close Protection Operative. His extensive operational and command experience extends in specialized areas such as: Executive Protection, Red Carpet Celebrity Event Protection, Residential Protection, Diplomatic Solutions, Special Operations, Tactical Security & Travel & Tourism Solutions.
Our General Manager and Jannie's Wife – Urshula du Plooy; was raised in a home where Travel & Tourism was always the family's focal point - spending many of her teenage years living out of a bag as she accompanied her parents as they Lead Tours throughout Africa! She gained her experience and most importantly her passion for Africa, Mother Africa's people, and sharing this with thousands of Tourists from around the world each year. Urshula lead her first Tour at the tender age of 17 and never looked back from there.
After Jannie & Urshula met, they combined their passion for Africa, Travel, Tourism, Security & Close Protection and in this, Bodyguard Tourism Services was born with a new aspect released into the Industry "Safe Travel in Africa"; which makes Bodyguard Tourism Services a uniquely experienced Company who stays above both the Travel and Security trends. We are hands on and our attentiveness to detail puts us above the rest. Our competitiveness stems from our extensive field experience, capacity of reaction and adaptation, streamlined management and communication structure, human resources pool, professional staff, as well as local competence, partnerships and training. Bodyguard Tourism Services has a full range of security & safari solutions just for you! We look forward to meeting you personally and serving you in the best way we know how.
CONTACT US
Bodyguard Tourism Services (PTY) LTD
(Company Registration Number: 2018/284912/07) (PSIRA Registration Number: 2 827166)
0027 84 470 6048 (24/7 Mobile)
0027 84 392 5756 (24/7 Mobile)
P.O. Box 16044, Atlasville,
South Africa,1465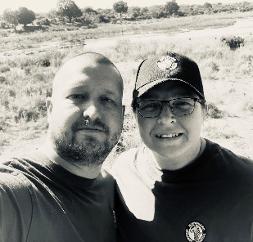 From the Founder's Desk
"We pledge our commitment and detailed attention to your personal & business interests; this is what has always separated us from the rest. We are hands-on involved. We are a phone-call away. Your security is our Number 1 priority. We start every task ourselves; progress, train and ensure the right Security Solutions are in place in order to successfully preserve and protect what is yours".
And Remember
"SECURITY IS A COMPROMISE"